Eco-friendly greeting card
Free shipping with purchase of 10 cards or more.
* Does not apply to "promo codes".
Shipping 7,95$. Minimum purchase required of 3 cards.
* For all deliveries outside Canada, please contact us at info@coeurdetara.com.
New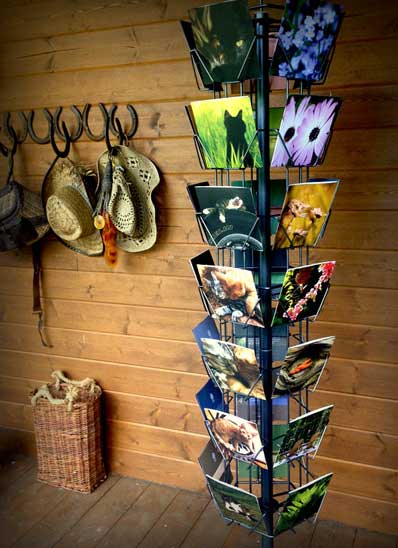 Cœur de Tara offers you a range of images that allows you to express your most innermost thoughts and feelings and the sincere appreciation of the people you hold dear.
Cœur de Tara cards, printed on the best quality paper, are produced with a profound respect for nature and for life. We work only with suppliers for whom the protection of the environment is of prime importance.
Our mission: to promote the beauty of nature and to celebrate life in all its endless manifestations.
* If you are interested to get one of our Canadian custom made displays for our cards, please contact us at info@coeurdetara.com.info@coeurdetara.com.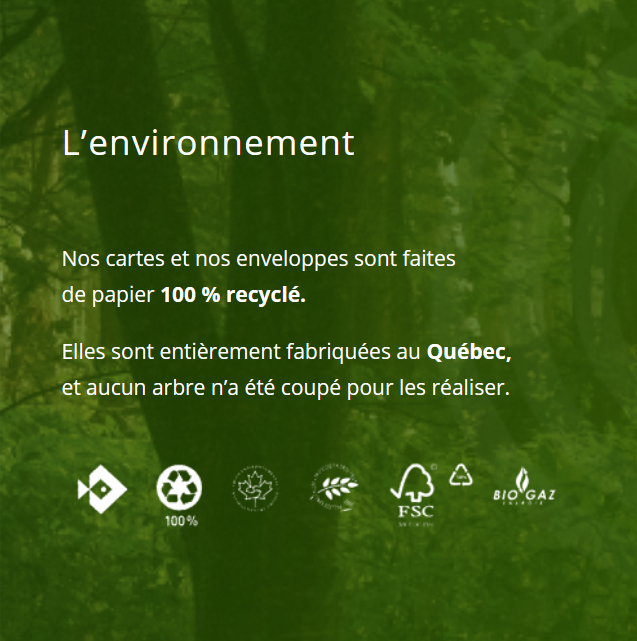 Taking as an example, a batch of 32,000 cards printed on 2,292 lbs. of 100% post-consumer Rolland Enviro Print paper and comparing that to the industry average of paper made from 100% virgin fibres, the reduction in the environmental footprint becomes crystal clear.
19 trees – a tennis court
872 kg of waste – 18 garbage cans
17 gigajoules (GJ) of electricity – 79,060 60-watt bulbs burning for one hour
71,142 litres of water – 203 days of water consumption
2,861 kg of CO2 – travelling a distance of 19,136 km)
4 kg nitrogen oxides (NOx) – emissions from a truck for 11 days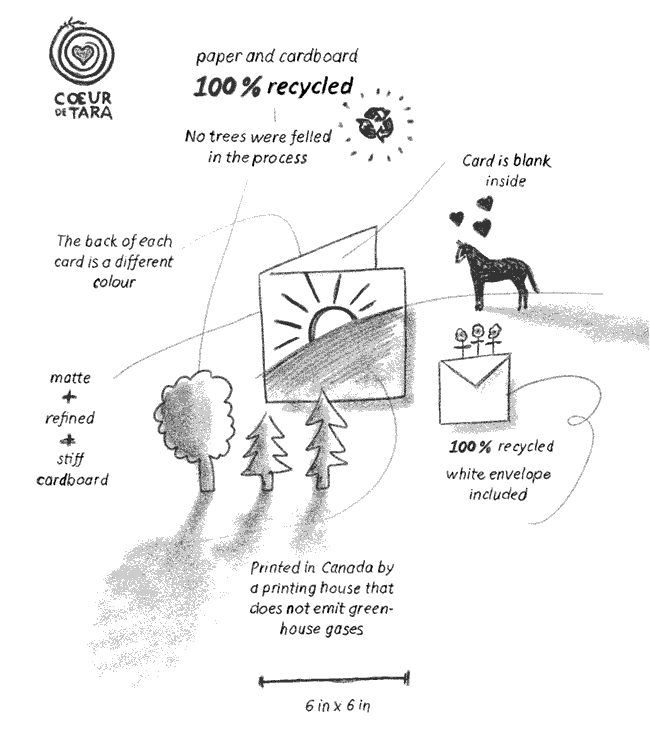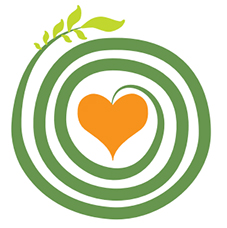 What our logo symbolizes
The green sprig represents the creativity and hope emanating from Mother Nature's endless spiral of energy, lying at the heart of all emotions…

The reverse side
The back of each card is designed with two colours, echoing the photo on the front.